Just a reminder... in person registration ends at 1:00 pm today and will resume tomorrow at 3:00 pm. All current and new students must register in person.

Just a reminder that all parents or guardians must register their child or children in person at Burnham school. Even if your child is a returning student, it is a requirement to register in-person at Burnham school. In-person registration is Wednesday, August 3rd from 9:00 am until 1:00 pm. - and - Thursday, August 4th from 3:00 pm until 7:00 pm. Solo un recordatorio de que los padres o tutores deben inscribir a su hijo o hijos en persona en la escuela de Burnham. Incluso si su hijo es un estudiante que regresa, es un requisito registrarse en persona en la escuela de Burnham. La inscripción en persona es el Miércoles 3 de Agosto de 9:00am a 1:00pm. - y - Jueves 4 de Agosto de 3:00pm a 7:00pm horas.

Mark your calendar- Tuesday, August 2, 2022 National Night Out and Free Food Giveaway at the Burnham Village Hall 14450 S. Manistee Burnham, Il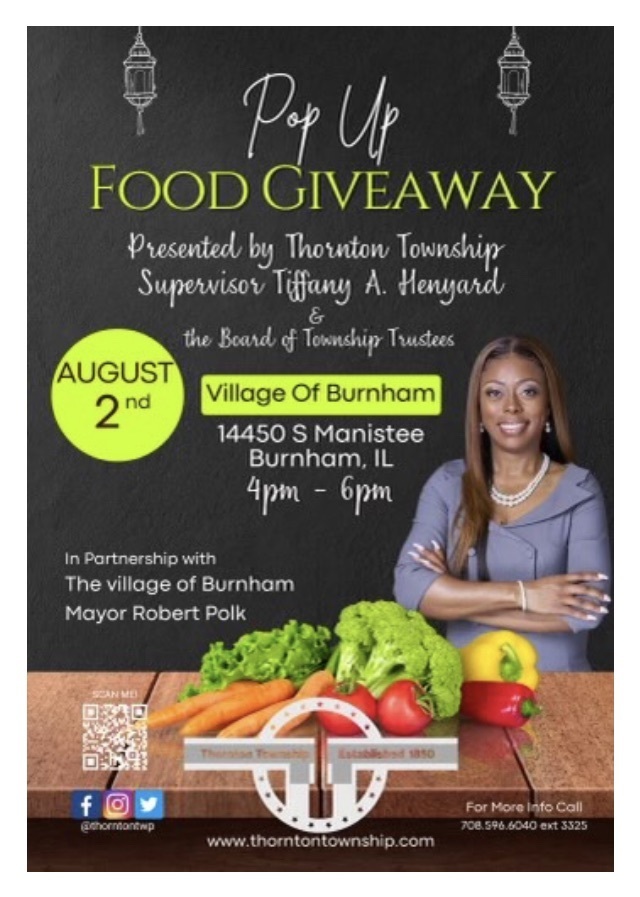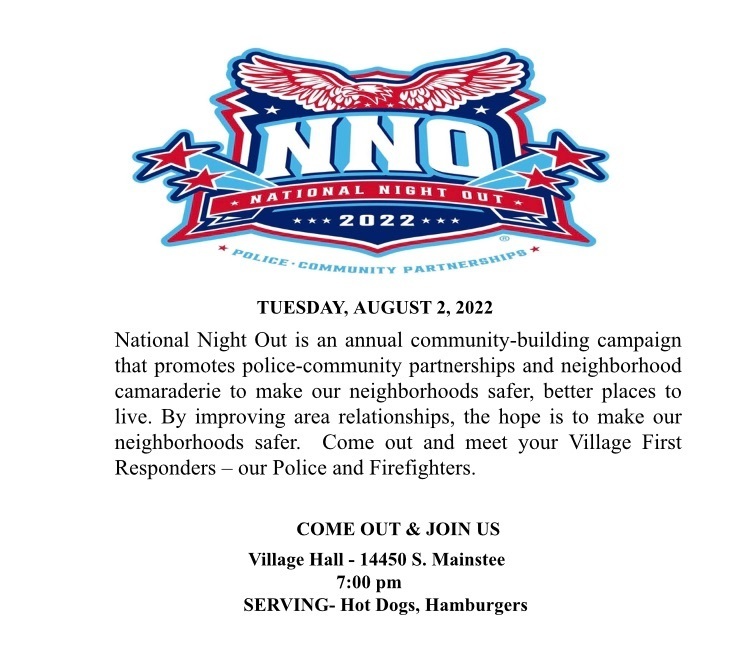 Burnham railroad bridge construction informational meeting - July 27, 6 PM to 8 PM at Burnham School.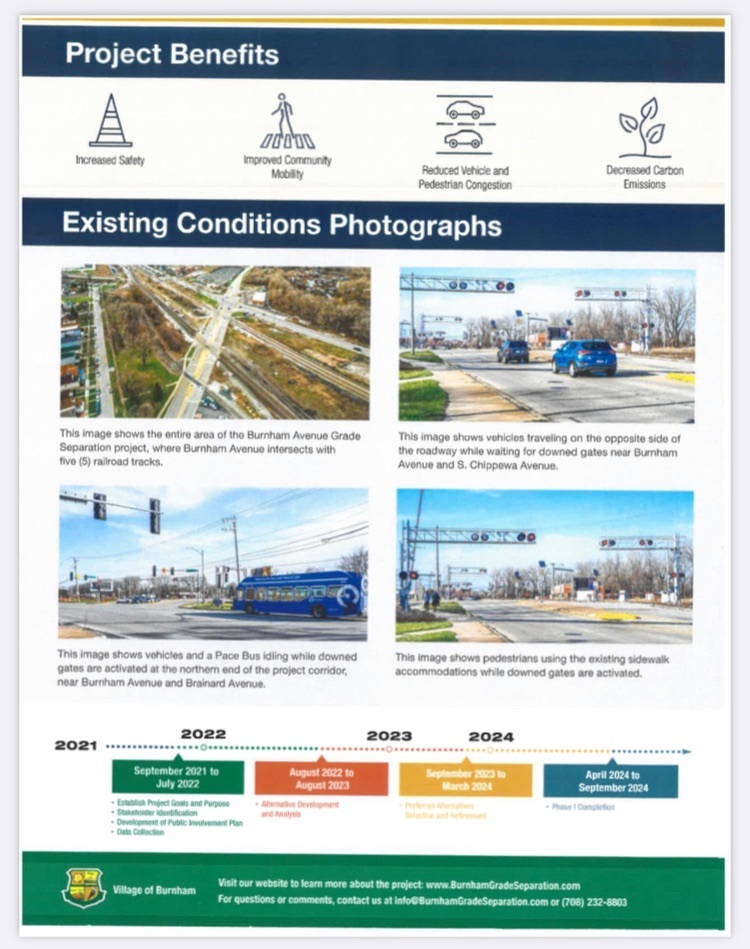 Burnham School will have In-Person registration on Wednesday, August 3, 2022, from 9:00 am to 1:00 pm, and Thursday, August 4, 2022, from 3:00 pm to 7:00 pm. at Burnham School.
https://www.d1545.org/article/785446

Village of Burnham Community Day!! Saturday, August 27th


Enjoy your time with family and friends!!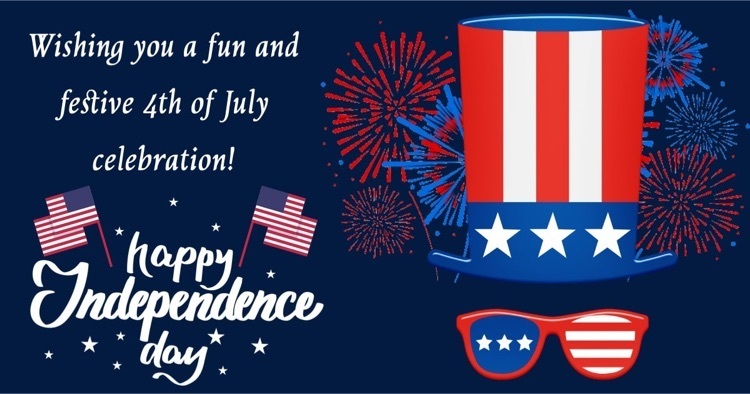 🍎 FREE MEALS FOR CHILDREN AND TEENS THIS SUMMER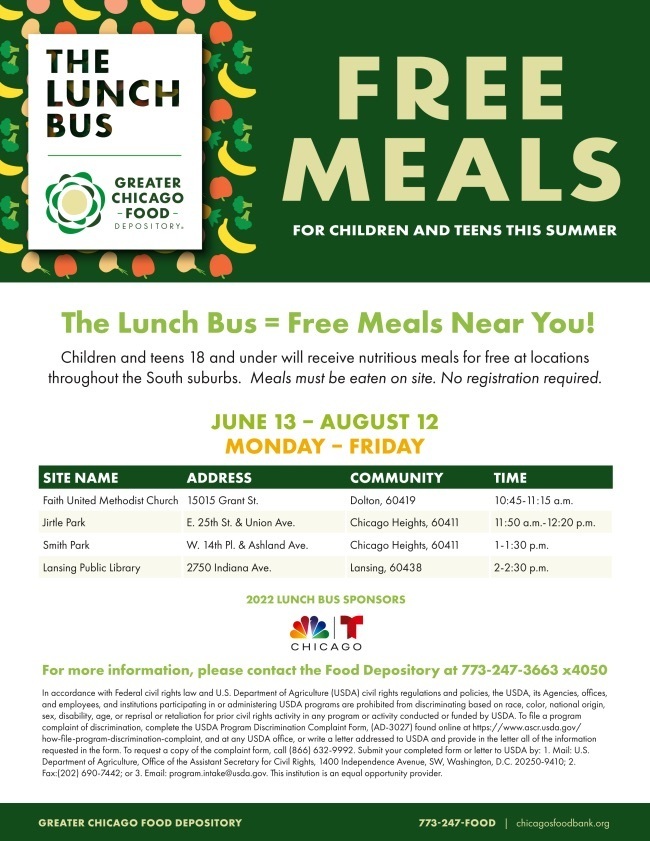 It's officially summer!! Enjoy!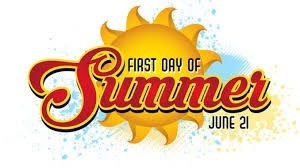 June 16th- Last Day of School 11:30 am dismissal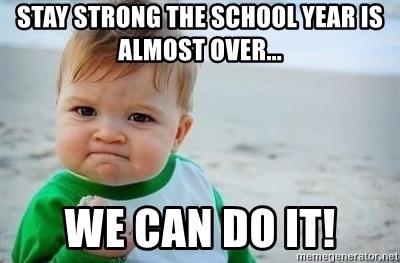 Sorry wrong date on earlier notification... Stop by on Thursday, June 9th to see our amazing and talented students! The show starts at 6:30 PM.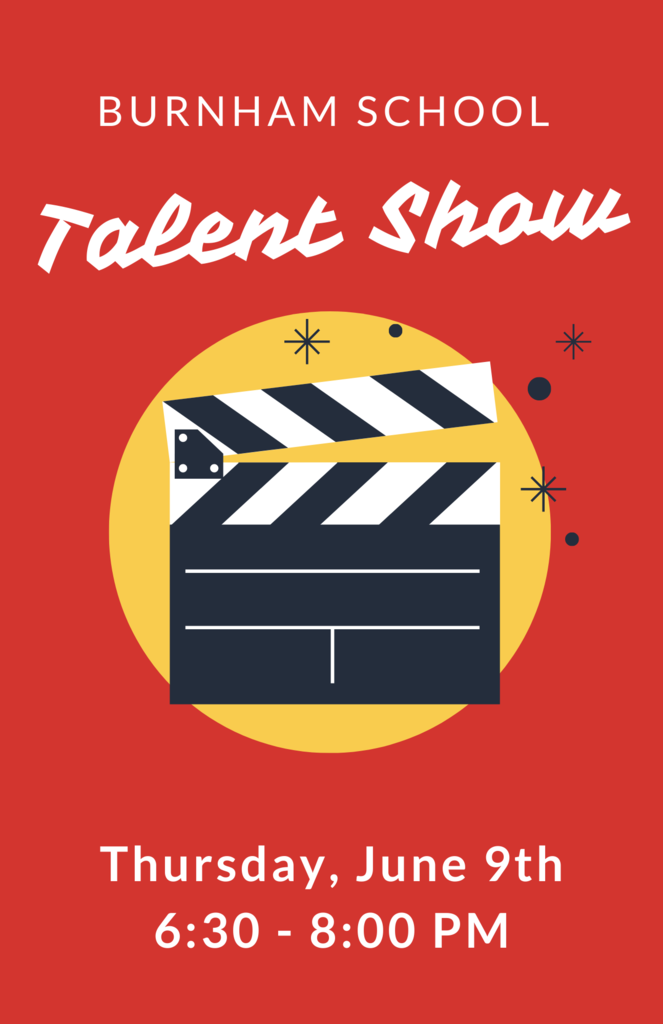 The Tiger Rising soap sculptures by the 6th grade class!!

Monday, August 8th- Burnham Village Hall Day at the Park

NO SCHOOL ON MONDAY, MAY 30TH- Memorial Day

Come to school for a fraction of the day on Wednesday!! 11:30 AM dismissal!

A to Z End of School Countdown!!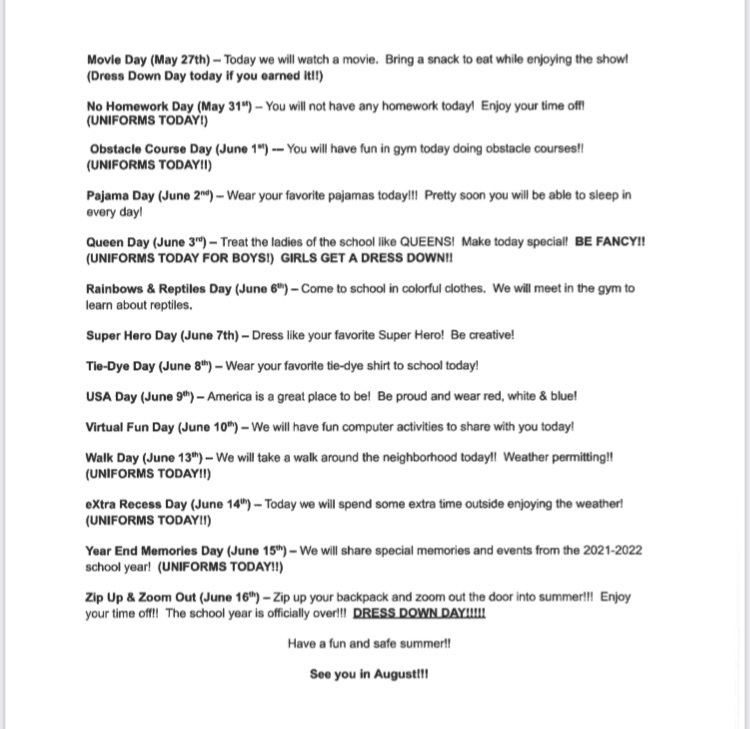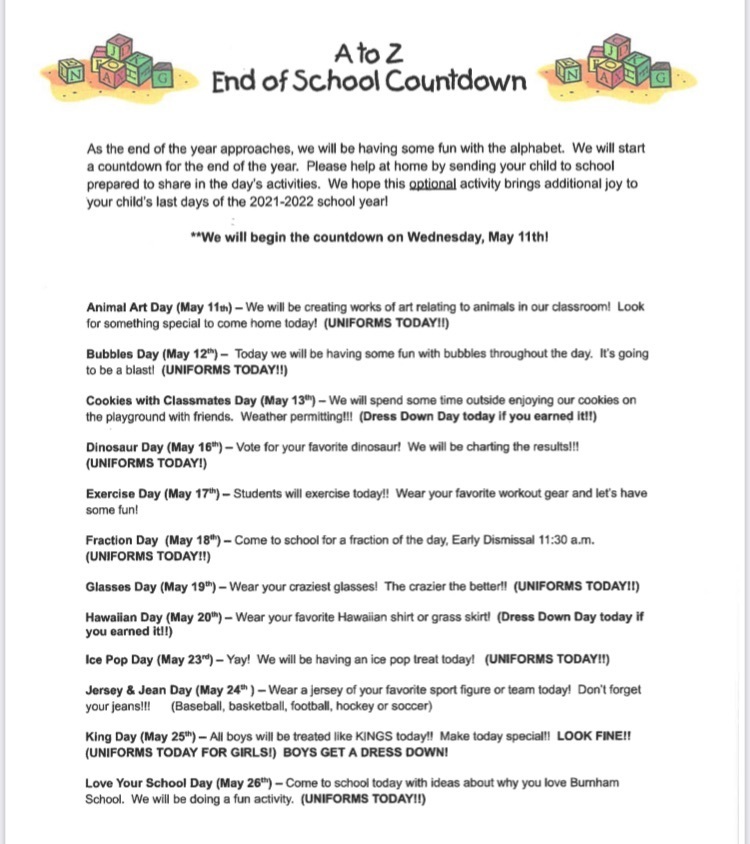 Congratulations to our 8th graders who were recognizing at the IPA Student Recognition Breakfast!

K-5 Soccer Club starts next week. Notes are coming home today.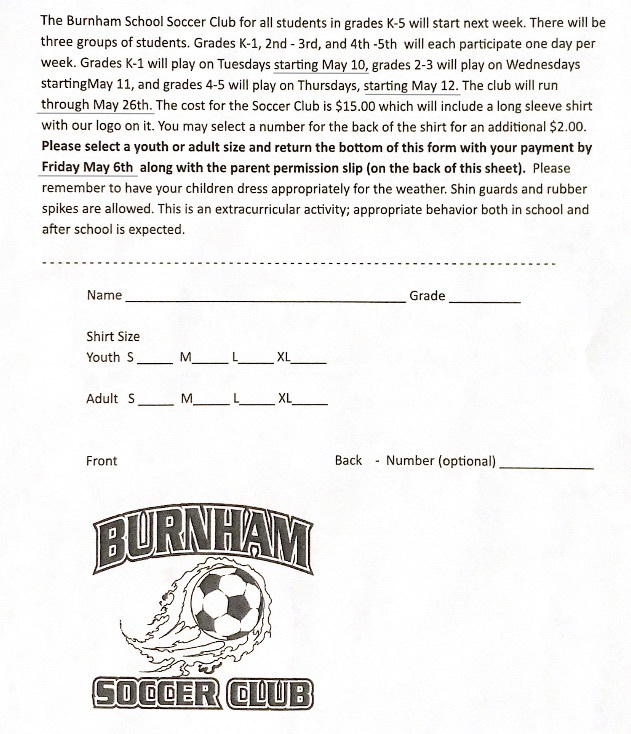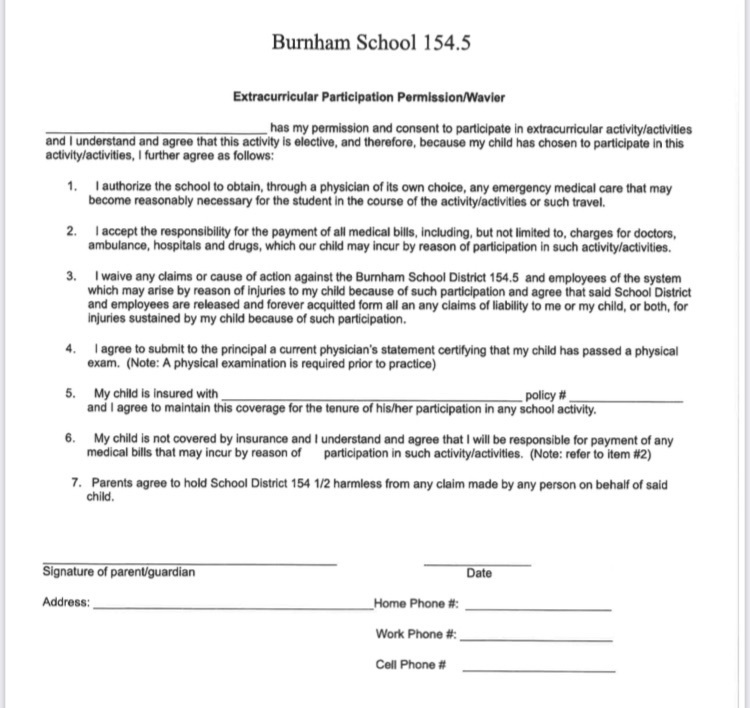 Students are invited to support their favorite Chicago baseball team and wear Cubs/Sox clothes on Tuesday and Wednesday this week!!