Burnham School Valentine's Day Dance 5th - 8th grades Friday, February 10 5pm – 7pm Admission: $1 Concession stand will be open!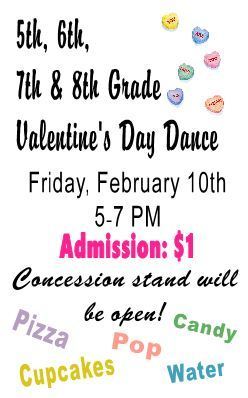 Coming to Burnham Elementary School on Thursday 2/2/2023 and Friday 2/3/2023 BE SEEN AND HEARD© by
www.VictorPacini.com
Erin's Law, House Bill 6193 was signed by Governor Pat Quinn on January 24, 2013. This law requires schools to implement an age-appropriate sexual assault and abuse awareness and prevention curriculum for grades pre-K through 12. Burnham Elementary School researched best practices and programs for delivering this instruction. We reviewed several recommended programs and visited several area school districts to observe programs in action. We are very pleased to share that Victor Pacini will be visiting our schools to deliver his program entitled, Be Seen and Heard©, a prevention-oriented child sexual abuse program. Mr. Pacini is an author, a motivational speaker, and a survivor of sexual abuse. He will be assisting our schools in implementing this mandate. Mr. Pacini's program is developmentally appropriate, interactive, and aligned with learning standards. He is a native to the area and has presented in front of over 850,000 students and Parents in numerous districts in Illinois and nationwide. He has been endorsed by the Illinois and National PTA organizations. The focus of his presentation is to teach children basic skills to keep them safe from dangerous or abusive situations. The concepts that will be discussed are: Distinguishing safe from unsafe touches Safety rules at home and school Saying "NO" Safe/Unsafe Secrets It's not the child's fault if someone touches him or her Telling a trusted adult Please view this short "PEACE OF MIND" video for more information about this presentation.
www.victorpacini.com/peace-of-mind
Requests to Opt-Out: If you prefer that your child opt-out of this prevention education session, please email the Superintendent, Mr. Geraci, at
s.geraci@d1545.org
or call the office at 708 862-8636.


🎅🏻Breakfast with Santa reservations are due today! Extra forms are in the office.

Santa Claus is coming to town!! Saturday, December 17th Breakfast with Santa 9-11 am Reservations due by 12/12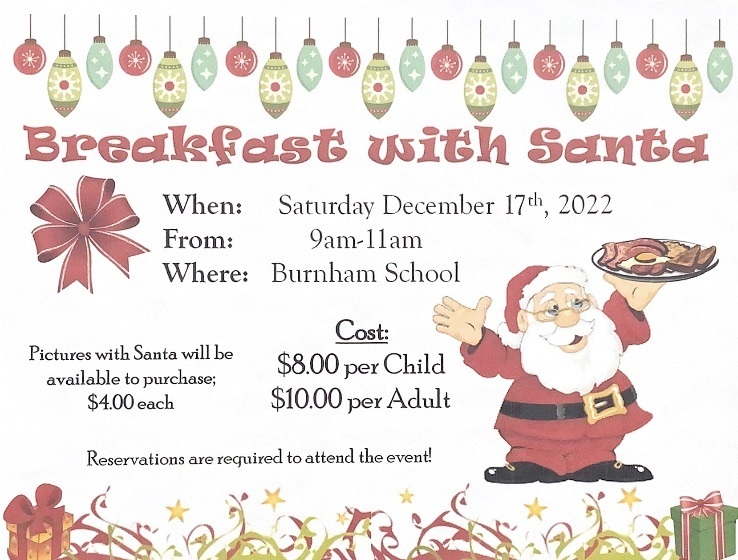 Dear Burnham Families, I am deeply saddened to inform you that our Principal, Matt Thormeyer has passed away. Mr. Thormeyer has been courageously battling cancer for the last two years. He endured much pain but never gave up and was always dedicated to serving Burnham School. He was always kind, helpful, and responsive. He was one of the nicest people I have ever met and had a big heart and passion for working with children. He was admitted to the hospital last week and passed peacefully on December 3, 2022. Please keep him and his family in your thoughts and prayers. I will send information about visitation and funeral services as soon as possible. Mr. Thormeyer will be genuinely missed by our Burnham family and me! Sincerely, Stephen Geraci Estimadas familias de Burnham, Me entristece profundamente informarles que nuestro director, Matt Thormeyer, falleció. El Sr. Thormeyer ha estado luchando valientemente contra el cáncer durante los últimos dos años. Soportó mucho dolor pero nunca se dio por vencido y siempre se dedicó a servir a la Escuela Burnham. Siempre fue amable, servicial y receptivo. Era una de las personas más agradables que he conocido y tenía un gran corazón y pasión por trabajar con niños. Fue admitido en el hospital la semana pasada y falleció en paz el 3 de diciembre de 2022. Por favor, manténgalo a él y a su familia en sus pensamientos y oraciones. Enviaré información sobre visitas y servicios funerarios tan pronto como sea posible. ¡Nuestra familia Burnham y yo extrañaremos al Sr. Thormeyer! Sinceramente, Esteban Geraci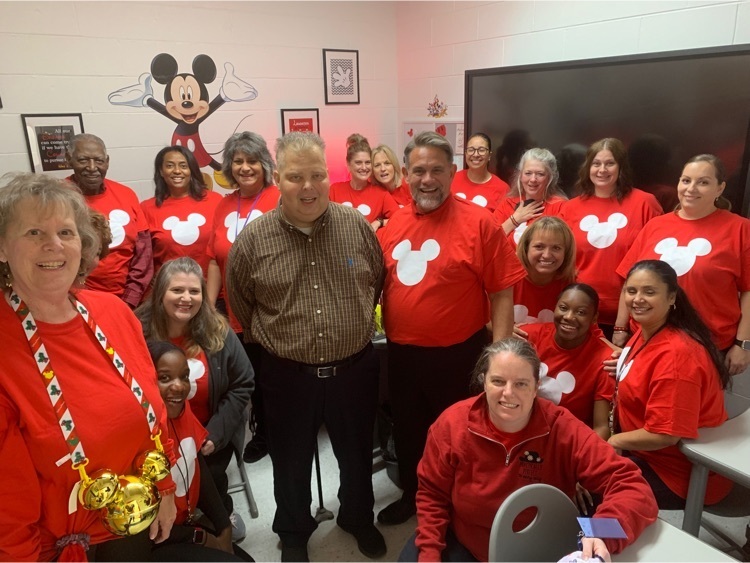 🍿🎶🎶SING 2🎶🎶🍿 Burnham School Movie Night Friday- December 2 Doors open at 5:30 pm $2 per person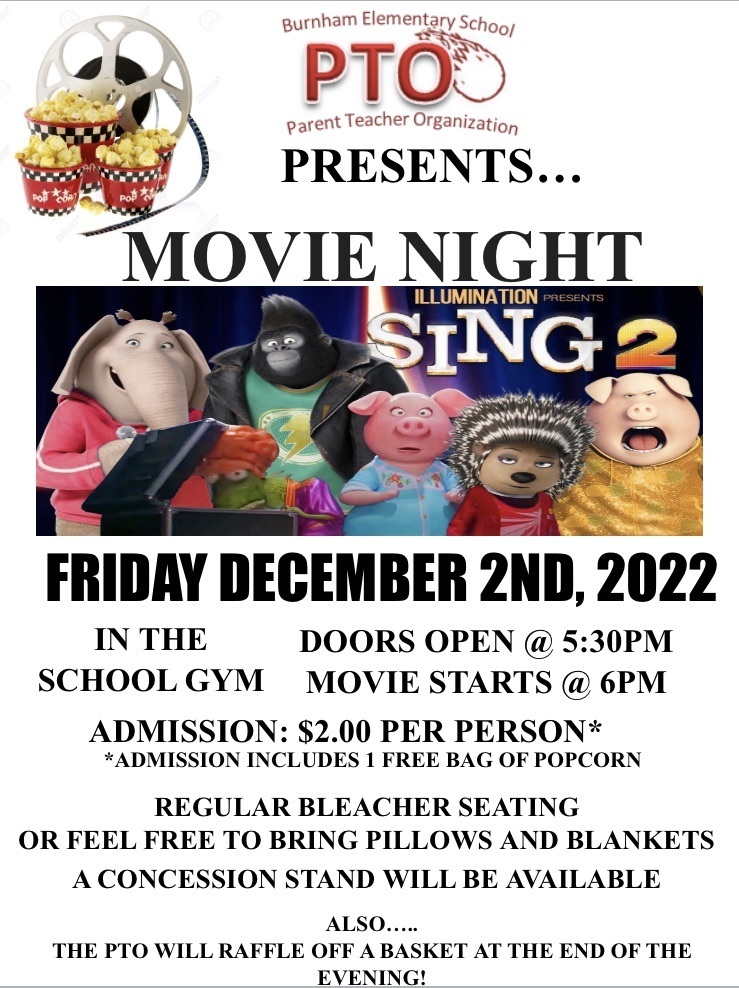 Have a wonderful Thanksgiving!!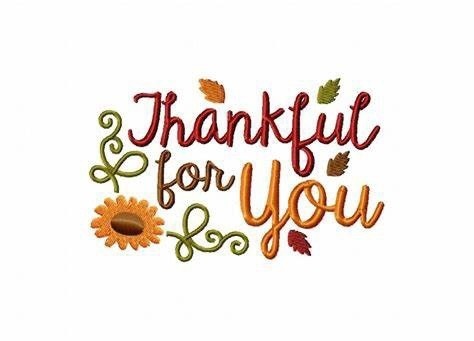 Congratulations Mr. Jim and Burnham School! On Friday, November 18th, Burnham School was awarded the 2022 Binotti Risk Management Award at the Illinois Association of School Boards Joint Annual Conference. The Binotti Risk Management Award is presented to an Illinois school district by Workers' Compensation Self Insurance (WCSIT). The award honors a district that shows a commitment to risk management and loss control through participation with the program. Winning districts are selected by the managers that provide services to WCSIT and ISDA.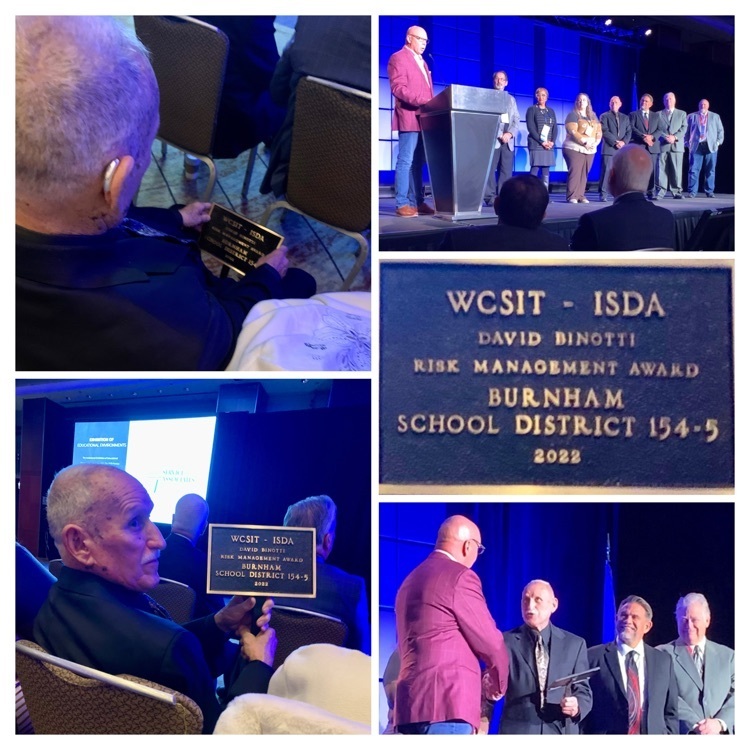 Hope to see you at the PTO meeting on Tuesday, November 15- 6:30 pm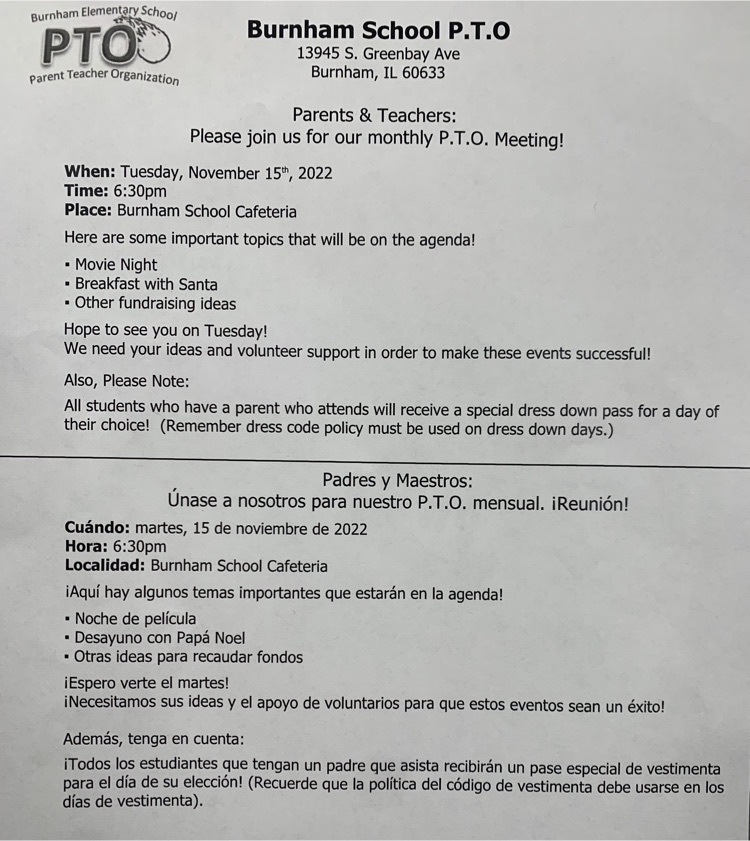 Thank You Veterans!! ❤️🤍💙

Good Evening Burnham Families, Burnham School will be open and in session tomorrow, Friday 11/11/22. All students and staff are expected to be present. Buenas noches familias de Burnham, Burnham School estará abierta y en sesión mañana, viernes 11/11/22. Se espera que todos los estudiantes y el personal estén presentes.

Thank you to all the families who came out and enjoyed our Día de los Muertos Celebration!! It was an amazing evening filled with art, music, food and fun!!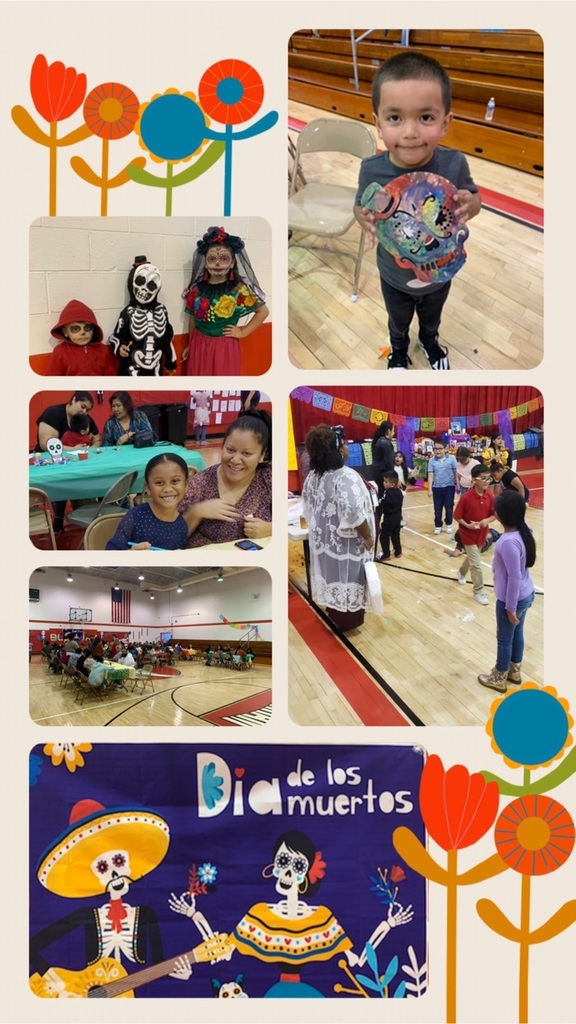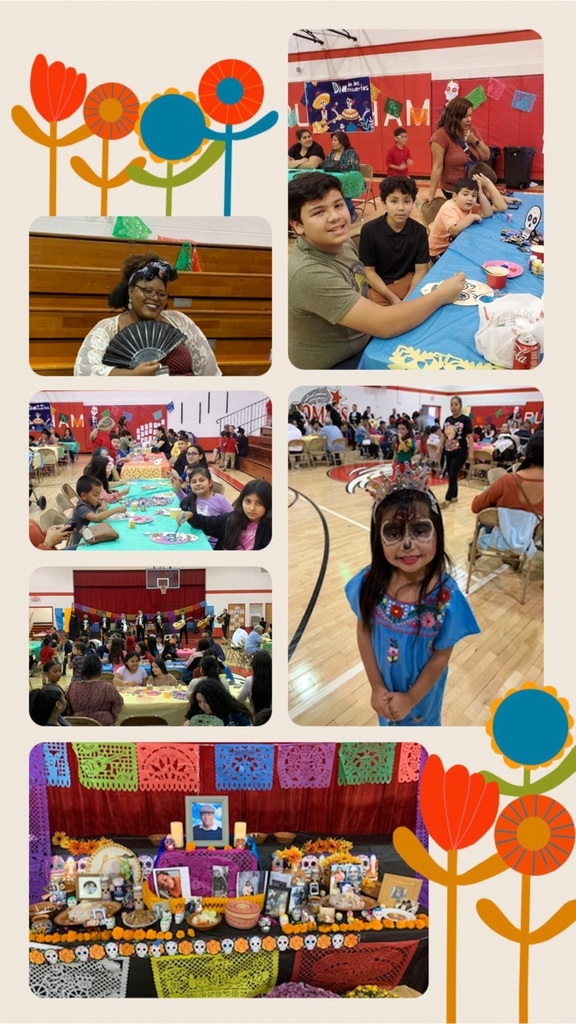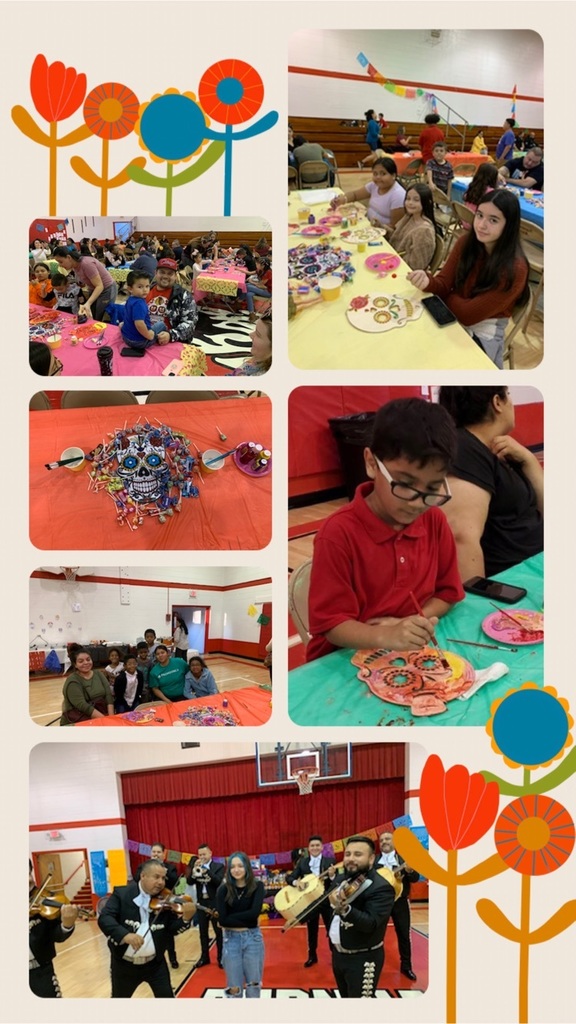 Have a great weekend! Don't forget to change your clocks.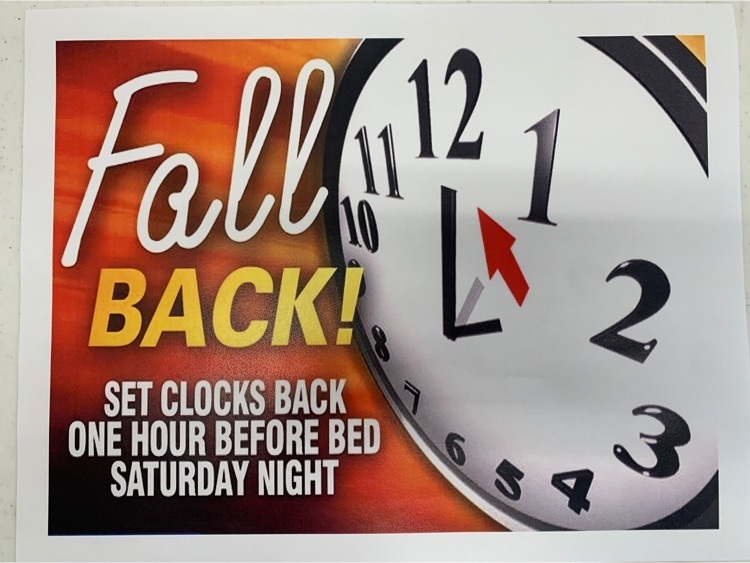 Burnham School will be closed in observance of General Election Day on Tuesday, November 8th.

Burnham Elementary School PreKindergarten 708-862-8636 Now Accepting New Students All children ages 3, 4, or turning 5 after September 1st- Call our school office to schedule a screening.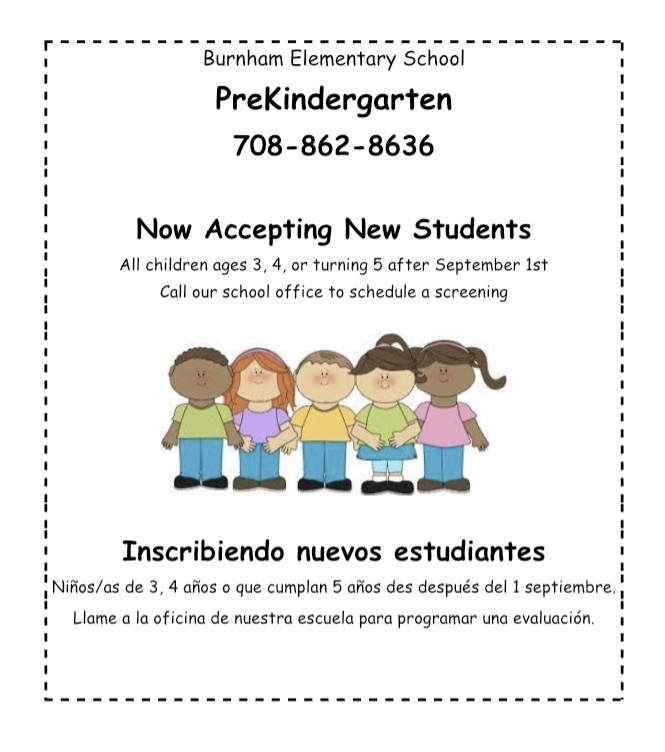 Thank you to everyone who came out to support our Halloween event! 🎃It was a huge success!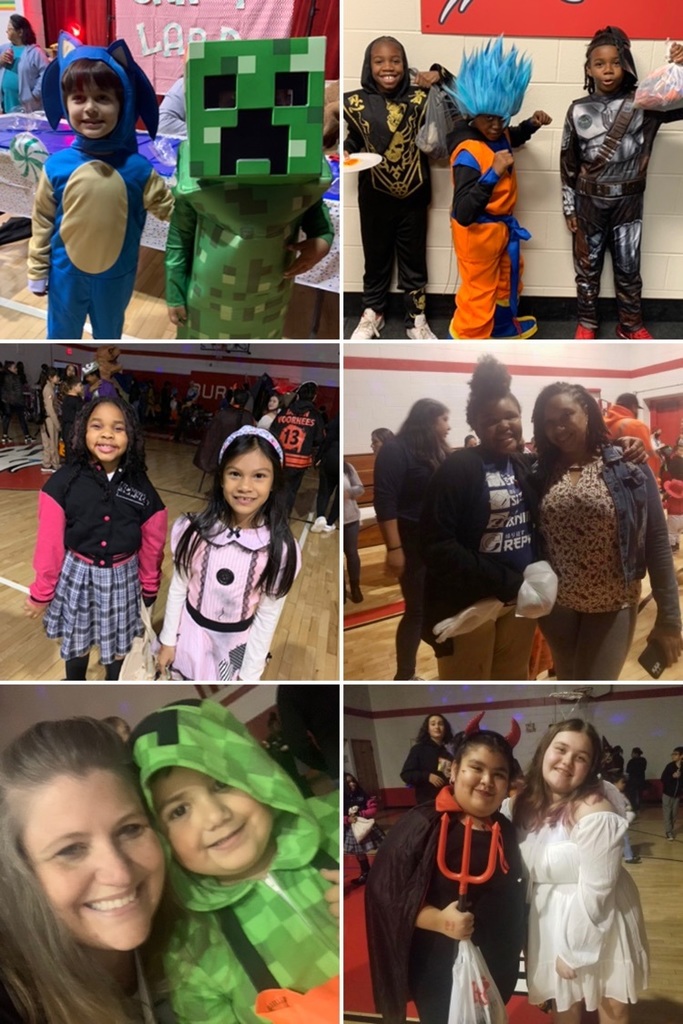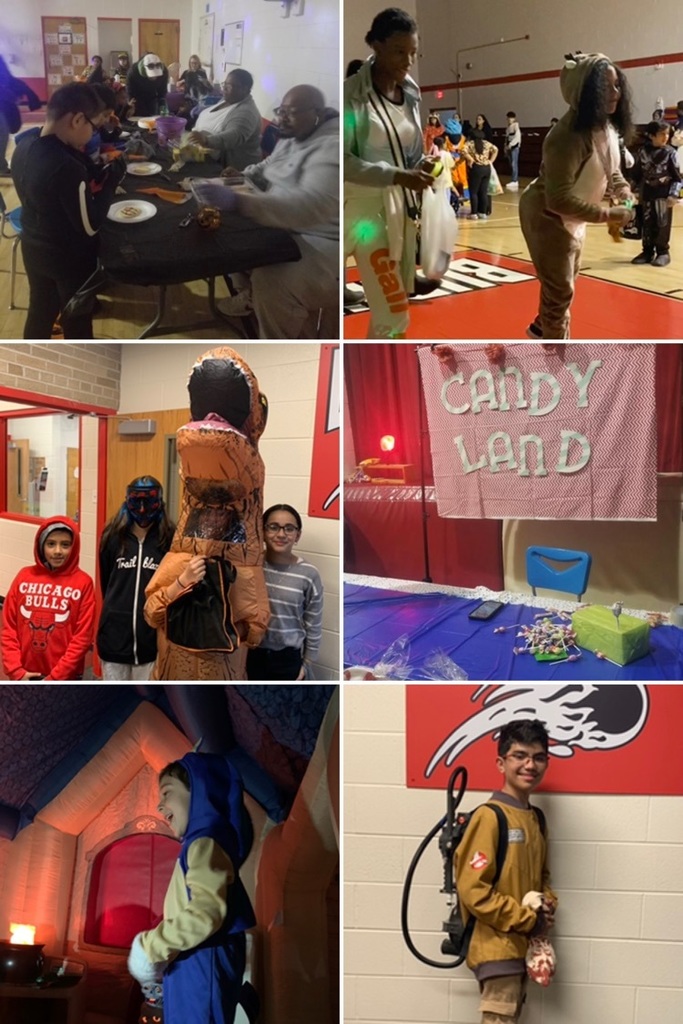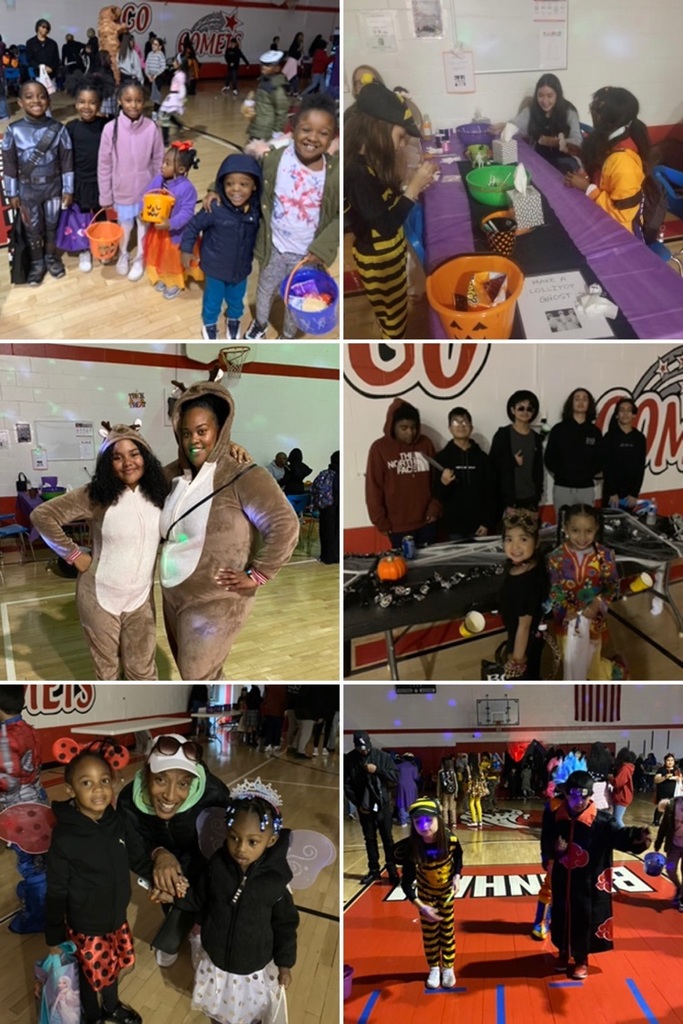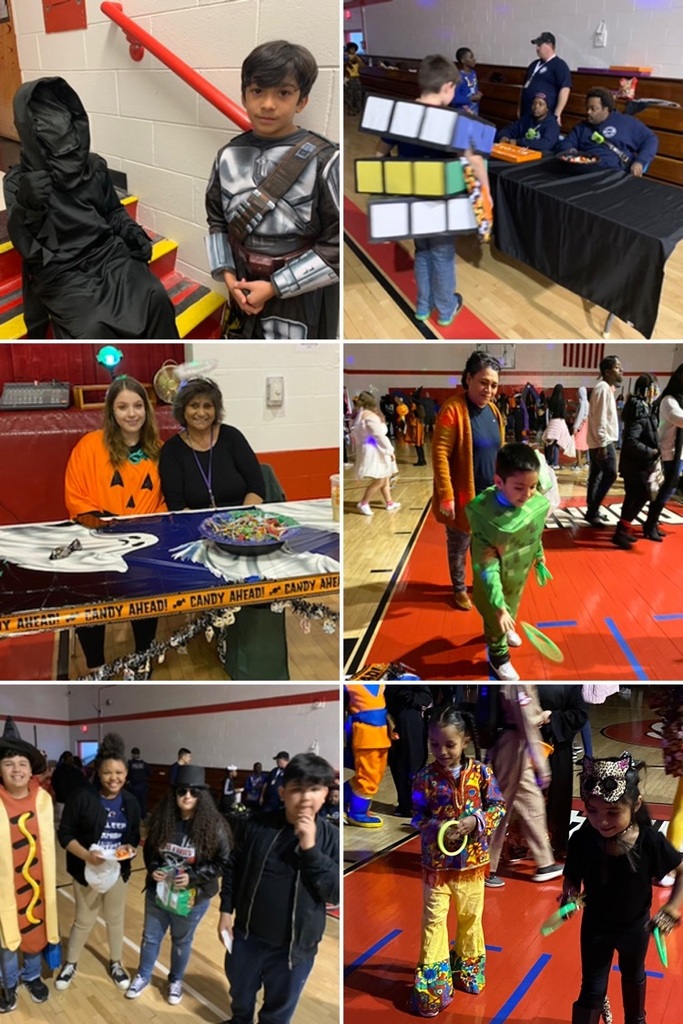 On Friday, October 28 the 6th grade class created Sugar Skulls. The Sugar Skulls will be on display at the Dia de los Muertos celebration on November 2.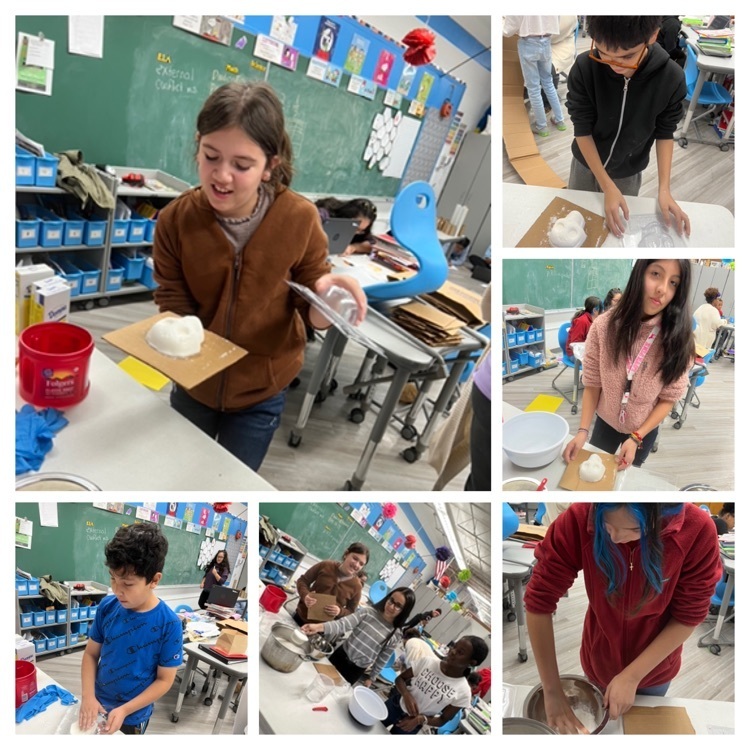 All Burnham School families are invited to attend the Dia de los Muertos event on Wednesday, November 2nd from 4-6 pm.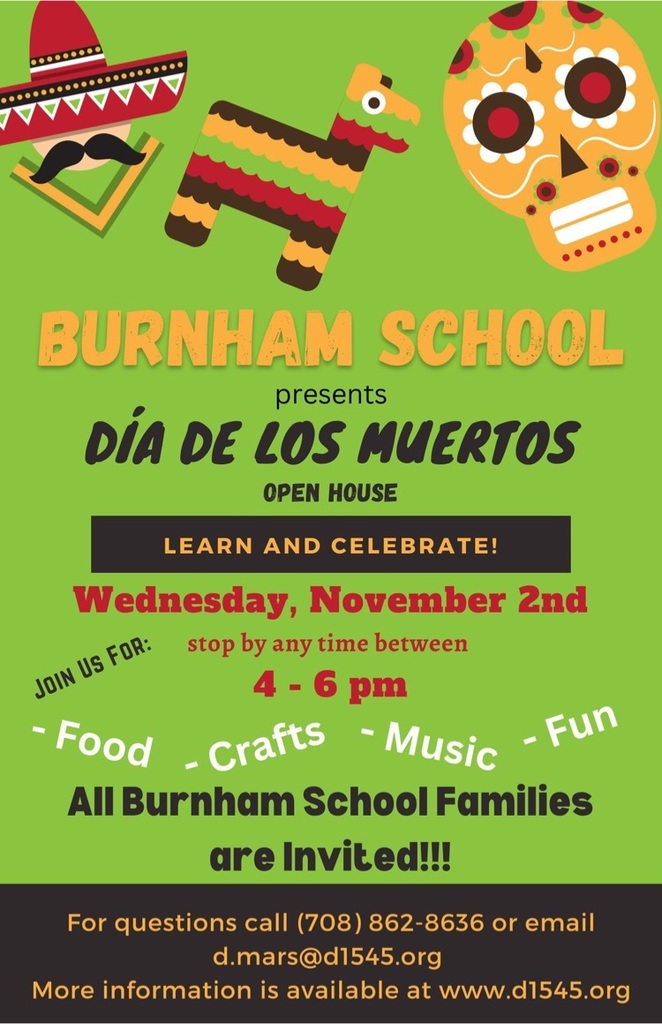 Village of Burnham marshmallow roasting and treats. Friday, 6 to 8 PM. Stop by the Village Hall after trunk or treat.